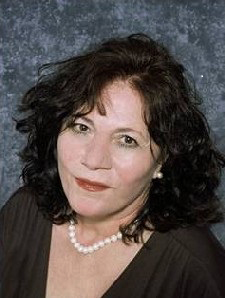 As Your Realtor...
Please rest assured that I will always have your best interest first and foremost
You will receive the same level of service whether you are a $100K or a $10M client
You have a strong negotiator, a detail-oriented professional, and an outside-of-the-box thinker
You are partnering with an assertive individual focused on positive results
I strive for your approval as referrals are my highest compliment

My Professional Background...
Received Broker's License in New York and Broker-Sales Persons License in Missouri
Queens College ~ Interior Design Certificate
Began my real estate career in Great Neck/Kings Point
Sales manager for a real estate firm servicing Nassau County's Gold Coast
Commercial real estate broker marketing investment properties in Manhattan
Marketed and sold resort properties on the East End of Long Island ~ The North Fork and The Hamptons
Zone 30 (The North Fork) Chairperson for the Multiple Listing Service of Long Island
Member of the Multi-Million Dollar Club
Interior Designer specializing in floor plans and making architectural changes on drawings
Business Development professional in the construction industry of Manhattan working with Fortune 500 clients

A Little Bit About Me...
Born in Italy and raised in NYC since 6 years of age
Dual citizenship ~ the USA and Italy
Travels to Italy and/or France annually
Enjoy dancing, ocean beaches, the opera, Rockefeller Plaza in December, Broadway shows, The Fox Theatre
The pull from New York to Saint Louis in 2017 was the urging of an enchanting four-year old granddaughter of mine
Happy that I made the move as I love the architectural charm of Saint Louis and am enjoying my career with the prestigious firm, Laura McCarthy Real Estate
My adorable love is Sofia Valentina, my toy poodle. We volunteered her pet therapy services for four year at Peconic Bay Medical Center