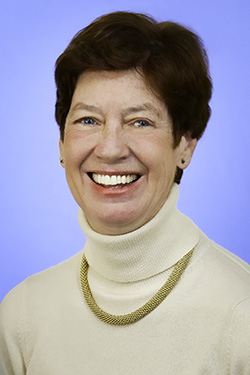 Personal
BA Degree in English from Maryville College (now Maryville University)
MA and Ph.D. in Musicology from Washington University
Enjoy musical events; opera, symphonies and concerts.
Play the piano.
I have a new Tennessee Walker (a mare) that I love to ride. Her registered name is Bad News Betty.
I love my early morning walks - it's my time to organize my day!
Characteristics and Qualifications
Work with 1st Time Home Buyers. I have patience and am a good listener.
SRES Designation - Senior Real Estate Specialist
Relocation Specialist - I know St. Louis and most areas of St. Charles County.
Helping sellers who are leaving their homes of many years to move to retirement communities is an area of real estate I especially enjoy. I assist with all phases of the move including arranging for estate sales, contacting appropriate contractors to prepare the house for sale and arrange for a complete cleaning. I want the moving process to be stress-free for the sellers and their families.
Specialist in Distressed Properties
Member of the Multi-Million Dollar Club
Knowledgeable about horse property, acreage and farms.
Chairperson of the Finance Committee for St. Louis Chapter of National Society of Arts and Letters
Background in Academic Administration as Associate Dean of Academic Affairs at Fontbonne College
20 years as Adjunct Faculty at Maryville University in the Music Department
My Goals
Higher Expectations - Better Results
The main objective is to provide an exceptionally high level of service to buyers and sellers and to see each transaction to a successful conclusion. I am fully engaged in each transaction from start to finish and as a result, have a high degree of client satisfaction.
Client Quote: "Peggy was wonderful! So friendly and professional! She handled every hurdle calmly, making us feel as though we were in good hands. Her positive manner made the whole move less stressful."