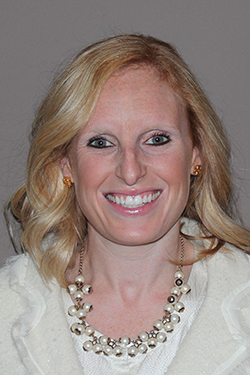 Personal
Bachelor of Business Administration, Finance and Marketing from Saint Mary's College, Notre Dame, IN
Member of Immacolata Parish
Married to a lifelong St. Louis resident, mother of 2
Full Service Real Estate Associate
10+ years experience in customer service, marketing and negotiation
Characteristics
Possess the resources, drive and vision to provide seamless service from beginning to end of transaction
Professional, organized and a great multi-tasker
Highly energetic and enthusiastic about my profession
Experience with all price points in the St. Louis central corridor
Love the St. Louis area and take great pride in showing clients why it is truly a great place to live
Goals
To treat each client as if they were my only client
Focus on listening to my clients' specific needs when selling their home or assisting in buying a home
Exceed my customers' expectations and develop long term relationships for the future
Client quote: "Julie is very dedicated, responsive, and punctual. Client interest is definitely her top priority."
Client quote: "Julie's expertise in the St. Louis area is evident. She worked diligently with us for months to find the perfect home. The location and price were spot on!"