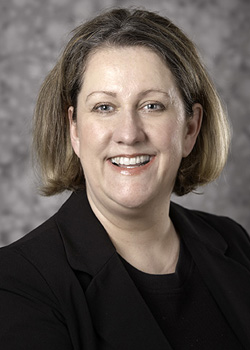 Qualifications
Certified Relocation Specialist, CNAS, CNMS, CNIS, CNBS
Life Member of Million Dollar Club
Multi Million Dollar Producer
Laura McCarthy Realtors Lifetime Achievement
Voted St. Louis Magazine's 5 Star: Best in Client Satisfaction
Over $100+ Million in Lifetime Sales
Characteristics
Over 30+ years of experience and consistent Top Producer
Winning combination of communication skills, enthusiasm, and attention to detail
Serve diverse client base
Broad knowledge of real estate marketing and relocation
Understand client concerns and provide a high level of service
Well-earned trust and client satisfaction
Sells throughout the Greater Metropolitan St. Louis Area (Missouri)
Personal
Married over 25 years, Mother of two
BA in Business Administration
Member of Central Presbyterian Church
Member of Zeta Tau Alpha, PEO
Amateur jewelry maker
Passion for supporting and connecting women
My Goals
To make the experience of buying or selling a home as worry free as possible for my clients by offering them a level of service that results in a smooth transaction.
To remain knowledgeable of a changing market and to educate my buyers and sellers in negotiating the various market trends.
What Clients Say
"Gloria went above and beyond the call of duty with perpetual follow up and feed back after showings as well as providing me with updates of trends in the market ... this was incredibly comforting and gave me a feeling of security knowing that she was doing everything that could possibly be done to get my house sold as soon as possible."
"Throughout all dealings with Gloria, she always maintains a high level of professionalism and approaches all situations very objectively. She was the most delightful, knowledgeable, committed and positive real estate agent we have ever worked with. We will use no one but Gloria for future real estate transactions."
"I believe there were far more difficulties than most homes. Gloria never failed to give great effort and time to solve the many problems as they arose; and she did it with a good nature and tenacity that was incredible."
"We probably had one of the fastest closings on record and it happened in large part from Gloria's persistence, organization and determination to make it happen for us."
"Gloria is committed professional and a pleasure to work with. Her knowledge of the market and attentiveness to new developments allowed us to act quickly and buy a unique house in a terrific neighborhood at a great value."
"I highly recommend Gloria Gantner as a real estate agent because she is genuine, trustworthy, competent and sincere. I constantly recommend her to others and will always seek her out for the sale of my home."