Ladue
---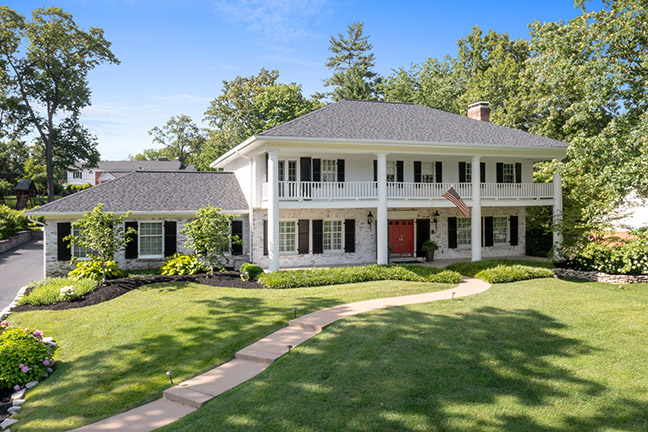 Recognized for stately homes nestled among Ladue's tree-canopied neighborhoods, locals and visitors alike experience friendly and unique shopping and dining experiences. Gourmet foods, fashion boutiques and upscale menswear, jewelry stores, European and American antiques, interior design resources and local restaurants are all within reach in the City of Ladue.
• Settled in late 1800's
• Established in 1936
• Population approximately 9,000
• Award winning school district https://www.ladueschools.net
Noted for:
• Generations of people love the proximity to the city while enjoying the quiet privacy Ladue offers
• Country clubs, golf clubs, and great services
• Ladue offers a vast range of architectural styles, ages, and amenities
• Great restaurants cater to fine dining and casual eateries.
• Boutiques
• Many public and private school options