Town & Country
---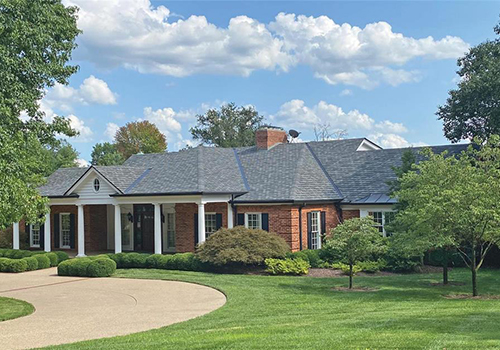 The original Town & Country founders began in 1950 to plan for an exclusive, wholly residential community. Comprehensive zoning has been maintained since to ensure such an atmosphere. Its quality of life is further enhanced by the presence of sprawling Queeny Park, complete with opportunities for swimming, skating, hiking, riding, and cross-country skiing.
• Settled in mid 1800's
• Established 1950
• Population approximately 11,500
• Part of Parkway school district https://www.parkwayschools.net/
Noted for:
• Queeny Park featuring riding and walking trails, entertainment spaces and playgrounds
• Development of bespoke stores and selective restaurants.
• Countrylike quiet, rolling hills, green lawns, and space.
• Home to several Country Clubs
• Home to several private schools