University City
---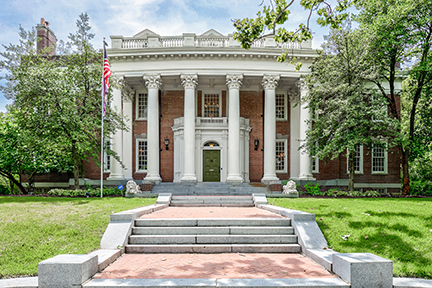 University City is noted for its cultural diversity, liberal outlook, and international flair. Over the years, it has been home for an extraordinary number of scholars, musicians, poets, and writers of national and international acclaim. Block after block of traditionally styled brick homes are the norm, but apartments and condominiums are numerous as well. Convenient to the Clayton business district, Washington University, Forest Park, and the Central West End, the city offers its own unique shops and restaurants found in The Loop (a popular downtown area).
• Settled in late 1800's
• Established in 1906
• Population approximately 35,000
• U City Schools https://www.ucityschools.org/
• Located just west of St. Louis City; home to Washington University and Fontbonne University
Noted for:
• The Delmar Loop, home to small shops and notable restaurants
• Proximity to Forest Park and the "Central West End"
• Variety of architectural styles are reflected
• Tree lined and connected streets featuring vintage homes and condominiums.
• Art appreciative community, including a community symphony
• Access to the Great Rivers Greenway - https://greatriversgreenway.org/